Florida Medical Marijuana Program Offered At Forest Hill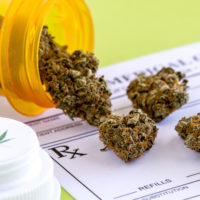 Michael Sabido, M.D. is now certifying qualified patients for Florida's Medical Marijuana Program at our Forest Hill office.
GETTING CERTIFIED
Schedule an appointment with Dr. Michael Sabido, Certified Medical Marijuana Physician.
You must to be a Florida Resident with a Valid Photo ID.
Once Dr. Sabido determines you have a qualifying condition and you become eligible for medical marijuana, you will then be registered into the Compassionate Use Registry and given instructions (or choose to have one of our staff members assist) on obtaining your medical marijuana ID Card.
Once you have your ID card, you will be able to obtain medical marijuana from any dispensary. Pickup and Delivery are both available.
INITIAL CONSULTATION:
What to expect during your consultation…
Dr. Michael Sabido will determine if you have a qualifying condition.
If you have a qualifying condition, you will then be registered in the Medical Marijuana Registry.
You will receive your P NUMBER along with the application to mail to the State.
The initial consultation is $200, plus $50 for 2 refills within 6 months.
6 month follow-up visit is $150 (re-certifications for the qualified patient must occur at least once every 30 weeks.)