NOW OFFERING NEEDLE FREE ALLERGY TESTING AND TREATMENT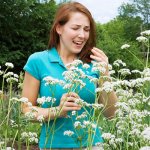 DO YOU SUFFER FROM….
Red, itchy or watery eyes? stuffy, itchy or runny nose? Sore or itchy throat? Frequent ear infections? Chronic coughing, wheezing or chronic bronchitis? Asthma? Itchy skin, rash, or hives?
We are now offering needle free ALLERGY TESTING AND TREATMENT. Start your cure TODAY!!
The allergy test is needle free, virtually pain free and safe for even very young children. Results are available in fifteen to twenty minutes, no waiting for lab test to come back.
Allergy testing is universally accepted by most insurance companies.
CALL TODAY TO MAKE YOUR APPOINTMENT (561) 969-7900