Medical Marijuana Program Offered At Forest Hill
Michael Sabido, M.D. is now certifying qualified patients for Florida's Medical Marijuana Program at our Forest Hill office.
Dr. Sabido has a deep understanding for the hardships many patients go through who are suffering from a chronic or debilitating medical condition. He and his staff believe that cannabis (medical marijuana) for many of these patients can be a safer and more effective alternative to traditional drugs and therapies if patients are guided by a knowledgeable and compassionate physician.
WHAT IS MEDICAL MARIJUANA?
The marijuana plant contains many chemical compounds that are used to treat a range of illnesses and symptoms. The term medical marijuana refers to using the whole, unprocessed marijuana plant or its basic extracts to treat symptoms of "approved" medical conditions.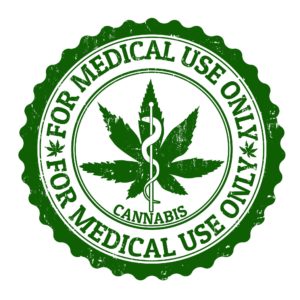 HOW CAN MEDICAL MARIJUANA HELP ME?
In the State of Florida Medical Marijuana is approved for the following Conditions:
Severe Muscle Cramps and Spasticity (Multiple Sclerosis)
Neuropathic Pain
Seizure Disorder
Cancer
PTSD
Crohn's Disease and IBD
Glaucoma
HIV and AIDS
Hepatitis C
Any other debilitating condition that has failed conventional treatment and the physician feels the patient can benefit from Medical Marijuana.
GETTING CERTIFIED
Schedule an appointment with Dr. Michael Sabido, Certified Medical Marijuana Physician.
You must to be a Florida Resident with a Valid Photo ID.
Once Dr. Sabido determines you have a qualifying condition and you become eligible for medical marijuana, you will then be registered into the Compassionate Use Registry and given instructions (or choose to have one of our staff members assist) on obtaining your medical marijuana ID Card.
Once you have your ID card, you will be able to obtain medical marijuana from any dispensary. Pickup and Delivery are both available.
What Ailments Qualify For Medical Marijuana in Florida?
Physicians may only order low-THC cannabis and medical marijuana for a patient if they have been diagnosed with a qualifying condition:
Cancer
HIV
Post-traumatic stress disorder (PTSD)
Epilepsy
AIDS
Amyotrophic lateral sclerosis (ALS)
Glaucoma
Parkinson's disease
Crohn's disease
Multiple sclerosis (MS)
Medical conditions of the same kind or class as or comparable to those listed.
A terminal condition diagnosed by a physician other than the qualified physician issuing the physician certification.
Chronic nonmalignant pain caused by a qualifying medical condition or that originates from a qualifying medical condition and persists beyond the usual course of that qualifying medical condition.
Frequently Asked Questions
INITIAL CONSULTATION:
What to expect during your consultation…
Dr. Michael Sabido will determine if you have a qualifying condition.
If you have a qualifying condition, you will then be registered in the Medical Marijuana Registry.
You will receive your P NUMBER along with the application to mail to the State.
The initial consultation is $200, plus $50 for 2 refills within 6 months.
6 month follow-up visit is $150 (re-certifications for the qualified patient must occur at least once every 30 weeks.)
HOW DO I GET MY MEDICATION?
Dr. Sabido will enter a 60-day supply of medication on your first visit.
We will automatically re-fill your prescription 2 times before your next visit.
If the medication is not working and you need to make changes, you will need to make an appointment to discuss with Dr. Sabido.
HOW DO I TAKE MEDICAL MARIJUANA?
Medical Marijuana is available in inhalation and oral products.
Inhalation (vape) quick onset and will last 3-4 hours.
Orals – tinctures and capsules take effect in 1-2 hours and last 5-8 hours.
APPLICATION PROCESS
Applications may be submitted online through the Medical Marijuana Use Registry, or mailed to the Office of Medical Marijuana Use. Our staff will assist you with the online process during your initial visit for an additional fee of $25. All applications must include a registration fee of $75, a passport photo and proof of Florida residency (i.e. valid Florida ID, driver's license, voter ID, or utility bill with same name on application). Once approved, a patient or legal representative will then be able to contact one of the licensed medical marijuana treatment centers and fill the prescription.
You will receive an e-mail from the State saying that you are approved (4-6 weeks) this will serve as your temporary ID Card. You will receive your physical card in the mail within 2 weeks of the e-mail.
You can use your temporary card to fill prescriptions at the dispensary.
WHEN DO I HAVE TO RENEW MY MEDICAL MARIJUANA ID CARD?
It is required by the State of Florida to renew your ID card at least 45 days before the expiration date on your ID card every year.
Do not renew your card before 60 days of the expiration date on your card; The Marijuana State Registry will consider it a duplicate and reject the application and assess a $35 fee when re-submitting your paperwork.
The renewal fee is $75.
WHEN DO I HAVE TO RE-CERTIFY TO CONTINUE USING MEDICAL MARIJUANA?
The State of Florida requires you to see your doctor for follow-up every 6-7 months to re-certify.